We will become a 'Global ICT Rentalution Leader' who enhances the lives of our customers.
Rentalution = Rental + Solution The rental is a solution for the problems in your life, and an eco-friendly shared economy service.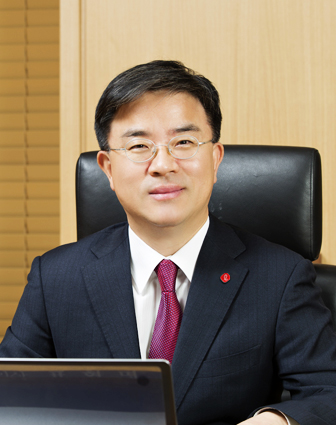 Welcome to LOTTE Rental.
kt Rental, which has, ever since its foundation in 1986, grown to be the "No. 1" rental car company and the only integrated rental company in Korea thanks to our customers' continuous love and support, was born again in June 2015 under the new brand name of "Lotte Rental.
In addition, "kt Kumho Rent-A-Car," the premier rental car brand ranked No. 1 in Korea, No. 2 in Asia and No. 7 in the world boasting the largest domestic sales network of more than 170 stores and 120,000 cars nationwide, now begins its new journey as " Korea's No. 1 Lotte Rent-A-Car.".
We at Lotte Rental provide our customers with a "Total Car Life Solution," which is the answer to all of life's car-related questions and issues and offers numerous great services. "Korea's No. 1 Lotte Rent-A-Car" offers a variety of rental car services from Green Car Sharing, a fast rental service in just 10 minutes, to short-term, monthly, long-term and chauffeured rental cars, while Lotte Rental Auto Auction, the largest automobile auction house in Korea, offers a used car purchasing service for individual buyers. Lotte AutoCare specializes in vehicle management and employs professionals, all of whom are certified in vehicle maintenance and repair, and Lotte Auto-lease is an expert in automobile financing.
In addition to auto rentals, we provide diverse, high-quality general rental services for not only technical equipments such as OA devices, Smart TVs, well-being home appliances, medical devices and 3D printers, but also luxury goods such as Harley Davidsons, ceaselessly supporting our customers' successful businesses and improved quality of life.
Lotte Rental, now a member of the Lotte Group family, will cooperate with many of the Lotte affiliates who own top-class competence and know-how in related industries including distribution and tourism, and continue to offer our customers with the best services and benefits to enhance their lifestyle. Thus, we promise to perform our best in "creating a better life" for all of you.
Please watch us and cheer for us as we at Lotte Rental undergo significant changes and take on difficult challenges in the path of becoming an "Asia No. 1" and "Global Top 5" company, going beyond the domestic market, by providing more convenient and pleasant rental services in your everyday lives.
Thank you very much once again for always visiting us and cherishing us with your love and support.
Thank you.
LOTTE rental CEO Pyo, Hyun-Myung